Excerpt: 
At a recent summit chaired by the BBC's new Director General, Tim Davie, the Trusted News Initiative (TNI) agreed to focus on combatting the spread of harmful vaccine disinformation.
Published: 10 December 2020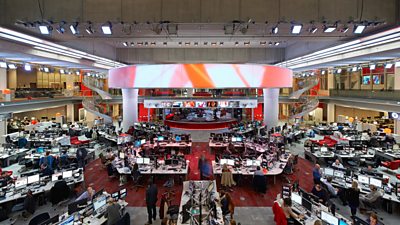 The Trusted News Initiative partners will continue to work together to ensure legitimate concerns about future vaccinations are heard whilst harmful disinformation myths are stopped in their tracks."
With the introduction of several possible new Covid-19 vaccines, there has been a rise of 'anti-vaccine' disinformation spreading online to millions of people.
Examples include widely shared memes which link falsehoods about vaccines to freedom and individual liberties. Other posts seek to downplay the risks of coronavirus and suggest there is an ulterior motive behind the development of a vaccine.
Whilst it is important to scrutinise the science behind new Covid-19 vaccines and give voice to legitimate concerns from people wondering what a coronavirus vaccine means for them, questions about levels of immunity and whether a vaccine is appropriate for those with chronic health conditions, it is vital that audiences know they can turn to sources they trust for accurate, impartial information.
TNI partners will alert each other to disinformation which poses an immediate threat to life so content can be reviewed promptly by platforms, whilst publishers ensure they don't unwittingly republish dangerous falsehoods.
The TNI is already working together to tackle to spread of harmful coronavirus disinformation and previously has had success running a rapid alert system during the UK 2019 General Election, Myanmar and Taiwan 2020 General Elections and the US Presidential Election.
Tim Davie, Director-General of the BBC, says: "2020 has been a year like no other. We have seen the rapid spread of harmful disinformation and a growing number of conspiracy theories online. Whether it's a threat to our health or a threat to our democracy, there is a human cost to disinformation.
"The Trusted News Initiative partners will continue to work together to expand our framework and ensure legitimate concerns about future vaccinations are heard, whilst harmful disinformation myths are stopped in their tracks."
Media Education Research Project
Today (10 December 2020), Jamie Angus, Director of the BBC World Service Group announced the launch of a new initiative which will help TNI members to gain an understanding of the effectiveness of interventions to fight misinformation.
Speaking at the World Press Freedom Conference, Jamie Angus confirmed that the BBC World Service Group will fund new research, led by the Reuters Institute for the Study of Journalism working with First Draft. It will examine the effectiveness of different interventions which seek to educate audiences and prevent the spread of health disinformation.
Jamie Angus said: "The vital role of providing trusted and independent news about public health has helped to save lives during the pandemic. The BBC's disinformation and health teams are already leading the way in countering dangerous disinformation which puts public health at risk – and this will remain paramount as vaccinations are rolled out globally.
"The research project we launch today, supported by the Trusted News Initiative partners, takes place against this background and will provide a deeper understanding of the interventions that fight misinformation."
The year-long research programme will use innovative research design, fielding multiple surveys in India, Brazil and the UK. It will examine the labelling and correcting of news content by fact checkers and, for example, how displaying brands more prominently affects people's engagement with news providers. The research will examine how exposure to quality news and news about misinformation in mainstream media sources affects the spread of misinformation, and will be supported by partners within the TNI.
The ambition is to use the findings from this research to inform future media education campaigns and underpin an online media education conference hosted by the BBC in Spring 2021.
The conference will draw on speakers from across the TNI partnership to explore what experts tackling disinformation have learned from a year of fighting Covid-19 falsehoods.
Notes to Editors
The Trusted News Initiative (TNI) was set up last year to protect audiences and users from disinformation, particularly around moments of jeopardy, such as elections. The TNI complements existing programmes partners have in place.
The partners currently within the TNI are: AP, AFP; BBC, CBC/Radio-Canada, European Broadcasting Union (EBU),Facebook, Financial Times, First Draft, Google/YouTube, The Hindu, Microsoft , Reuters, Reuters Institute for the Study of Journalism, Twitter, The Washington Post.
The TNI cooperative framework has been jointly developed amongst partners, and relates to only the most serious disinformation, which threatens life or the integrity of the electoral process. This is entirely separate from and does not in any way affect the editorial stance of any partner organisation.
PS