Excerpt: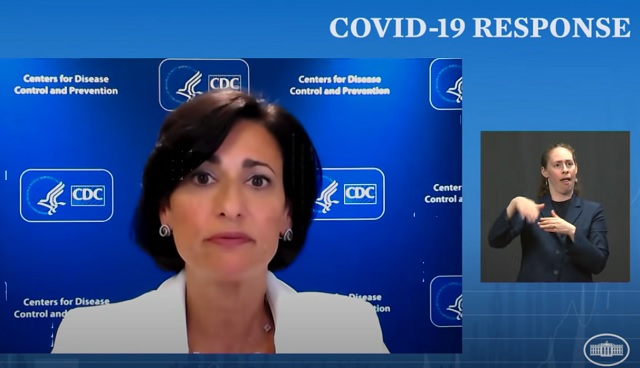 CDC Director Rochelle Walensky admitted during a press briefing last week that her claim that over 99% of covid patients dying in hospitals were unvaccinated was a load of crap.
The claim, which was also echoed by Anthony Fauci, Surgeon General Vivek Murthy and other top officials, 
was shown to be a lie by the CDC's own data released by the Washington Post on July 29.
The CDC's data showed the number of covid patient in-hospital deaths in May were 15% among the vaccinated, not 0.5% as they all claimed — which is 30x higher than they stated.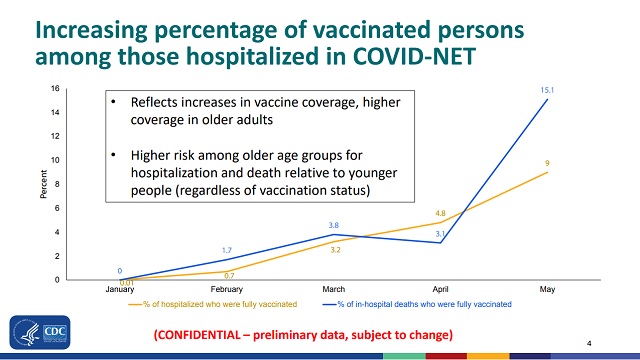 The CDC and White House officials didn't tell the public that because they were in overdrive trying to scare everyone into taking Big Pharma's experimental mRNA "vaccines"
despite their rapidly waning protection.
After being questioned Thursday on the 99% number by a CNN reporter, Walensky said that "those data were data that were from analyses in several states from January through June and didn't reflect the data that we have now from the Delta variant."
In other words, to get the 99% number they not only cherry-picked data from what ever states they wanted but they included data from January when covid deaths were at their peak and less than 10 percent of Americans had even taken the vaccine. Additionally, they excluded the most recent data showing the vaccines' protection was waning!
What an astonishing act of fraud!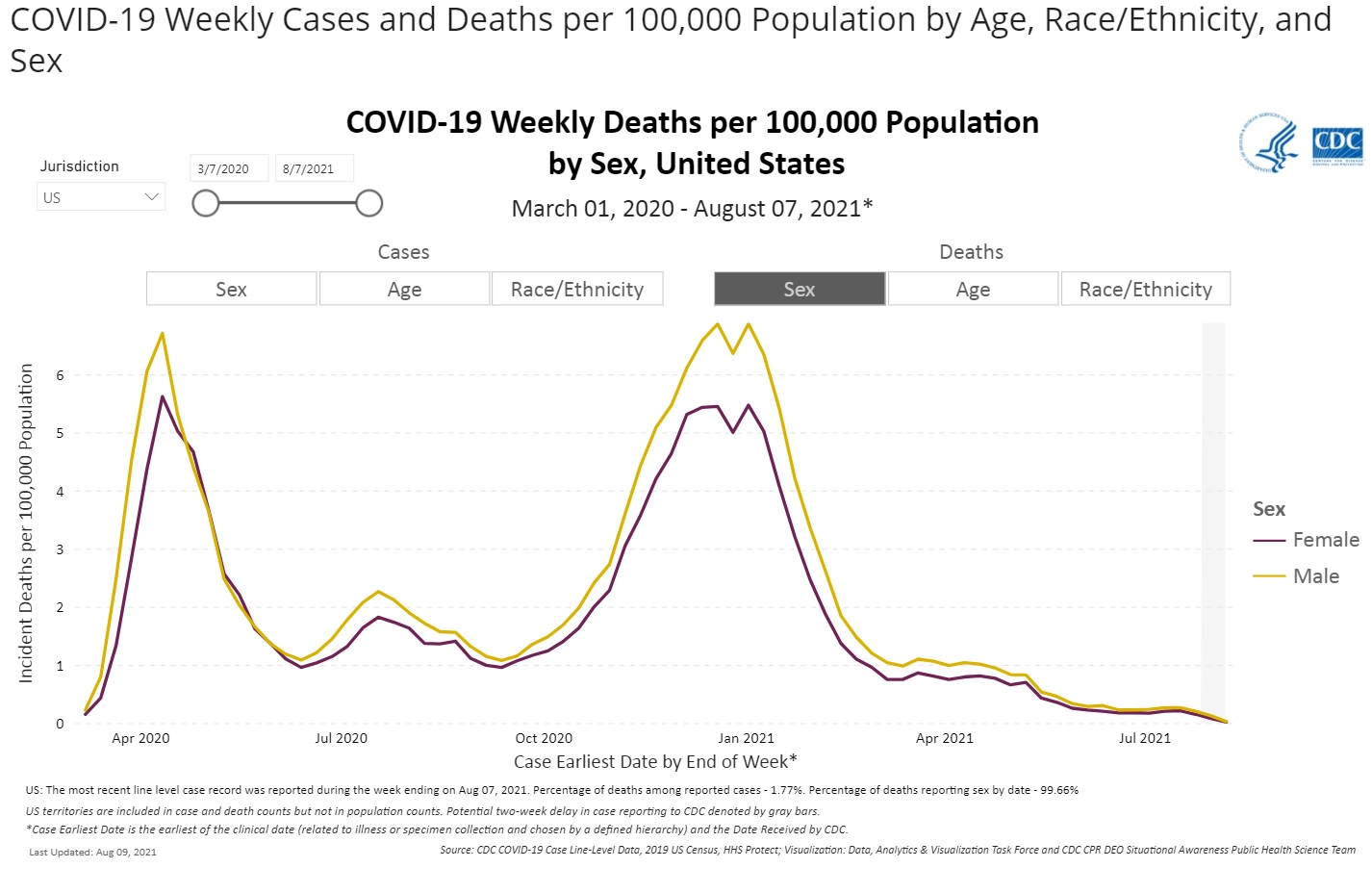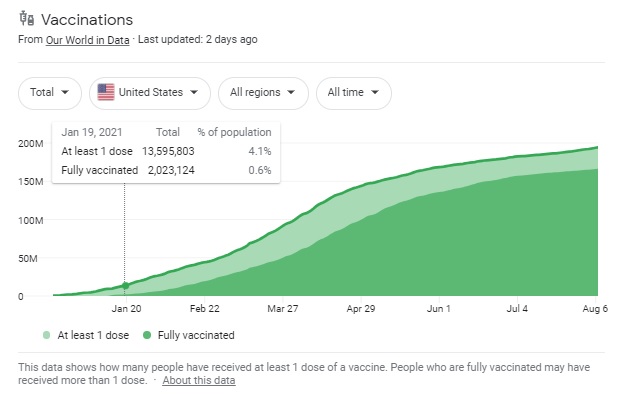 WATCH: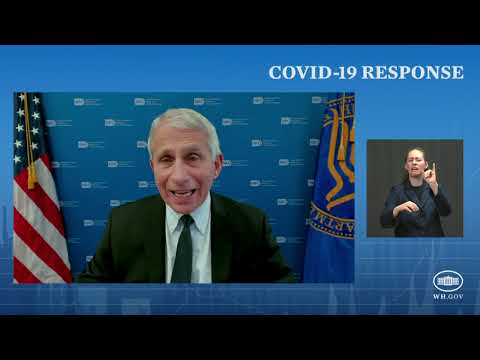 https://youtu.be/26xwZVEOKFU
(Embed starts at 19:55)
Transcript:
CNN's Kaitlan Collins: Several of you and the President have repeatedly cited figures saying that 99 percent of those who die from COVID-19 are unvaccinated and 95 percent, around that, are hospital- — who are hospitalized are unvaccinated. With the Delta variant, do you still stand by these numbers, and do you have government data to back them up?

CDC Director Dr. Rochelle Walensky: Yes, thank you for that question, Kaitlan.

So those data were data that were from analyses in several states from January through June and didn't reflect the data that we have now from the Delta variant. We are actively working to update those in the context of the Delta variant. I do want to reiterate, though, that based on the data we're seeing — and we don't have fully updated numbers — universally, as we look at our hospitalizations and as we look at our deaths, they are overwhelmingly unvaccinated people.
Reports are coming out of Israel indicating the claim that vaccinated people aren't getting seriously ill is nonsense.


"95% of the severe patients are vaccinated".
"85-90% of the hospitalizations are in Fully vaccinated people."
"We are opening more and more COVID wards."
"The effectiveness of the vaccine is waning/fading out"

(Dr. Kobi Haviv, earlier today on Chanel 13 @newsisrael13 ) pic.twitter.com/SpLZewiRpQ

— Ran Israeli (@RanIsraeli) August 5, 2021

The endless misinformation and disinformation coming from our public health "authorities" is astonishing.

At the same time they're being caught in lie after lie and flip-flopping all over the place they're demanding everyone who calls out their misinformation be banned from the internet!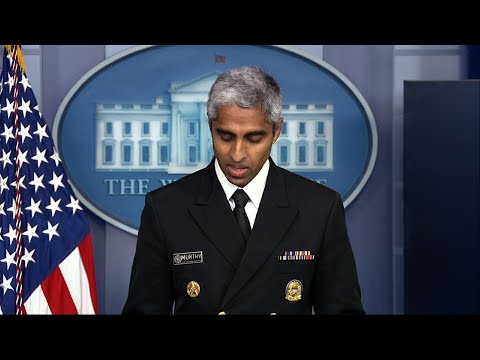 https://youtu.be/AVACnQ_M6To

Meanwhile, the Federation of State Medical Boards is trying to silence doctors for telling the truth by getting their medical licenses pulled!

Follow InformationLiberation on Twitter, Facebook, Gab, Minds, Parler and Telegram.